Nothing predestined Hervé Domar to create an eau de parfum. Atypical, his career starts with the design, particularly focused on the eyewear and the jewelry - his first creative fields. In the late 80s, he designed lines of costume jewelry, made of materials, usually used for eyewear. Then in the 90s, the step was taken: the public discovers his first precious jewelry in his shop of the 6th district of Paris. Since then, jewelry lovers got used to the designer and wait eagerly each new creation.
With the invaluable assistance of Mrs. Catherine Disdet and Mr. Pierre Dinand (two prominent figures of the international perfumery) Hervé Domar has developed a collection of eaux de parfum.
To celebrate his 20 years of creation, he wanted to recreate the scents that reflect his world:
AMBER AND INCENSE, ROSE, FLOWER PATCHOULI, CLOVE, LAVENDER, COFFEE, ORANGE AND CLEMENTINE, LILY AND WHITE TRUFFLE, TUBEROSE, VETIVER, WHITE FLOWERS AND RED FRUITS, SPICES
This whole adventure spawned with a unique and personalized concept, combining jewelry and perfumes: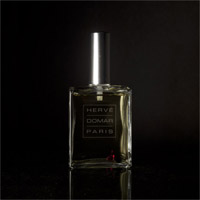 THE BOTTLE
As neutral as possible
Rectangular transparent bottle, almost standard,
Cap and screw pump silver or gray and black pear as before
BOTTLE CUSTOMIZATION
Engraving choices:
Initials - First Name - Name - Phrase
In 15 fonts and 4 different colors
STONES
Unlike the conventional perfumery, the fragrance name is not signaled on the bottle. The fragrance is given by the combination of a black rhinestones and a colored stone.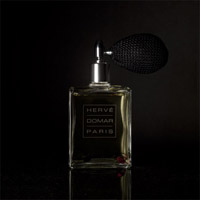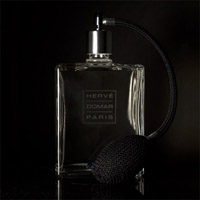 The candles
A collection of scented candles and home fragrances were added to the array of eaux de parfum developed since 2007 by Hervé Domar. Always with the same quality: these eight candles are traditionally handmade. They are developed from concentrates and natural wax, cotton wick. For room fragrances, we use the same manufacturing technique as we do for making our eaux de parfum. These SCENTS help to develop in your inner the essence of their fragrance:
AMBER AND INCENSE, TUBEROSE, VALLEY AND FOAM, ROSE OF CYPRUS, VETIVER BOISE, SOUS BOIS TRUFFLE, VERVEINE LINDEN, GARRIGUE
The GLASS and the CANDLE SNUFFER
As sober as possible
Transparent glass, perfect cylinder
Extinguisher silver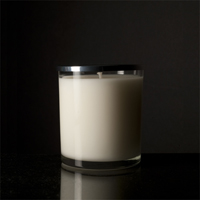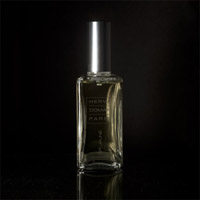 CUSTOM CANDLE SNUFFER
Engraving choices:
Initials - First Name - Name - Phrase
In 15 fonts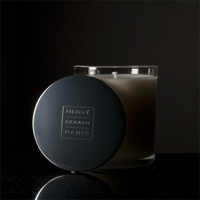 Always with the same desire to make its creations unique: the candle snuffer is customizable. These eaux de parfum, candles and home fragrances will transport you into the world of Hervé Domar: optician, jeweler designer... but mostly creator of envy!